Gmail is probably one of the most used email services on the web today. Everyone knows what Gmail is and probably as a Gmail account to. We make socials based on this Gmail and also sign up for offers and newsletters from different services with this Gmail. And thus, one gets a ton of emails from different companies and corporations almost every single day.
Why would you want to delete all the emails?
Because of so many emails coming in almost every single day, your Gmail might feel a bit cluttered. Even though Gmail has divided all the coming emails into three different categories i.e., Primary, Socials and Promotions, it still all might feel too much and you would want to start fresh. Thus, you would want to clear your inbox.
How to do it?
We will now go over the required steps to do so. Each step will be explained so that you may not face any problem replicating them whatsoever. Note that you need a computer to do this because the Gmail app cannot delete all emails at once.
On your computer, open your Gmail inbox and sign in as you would normally.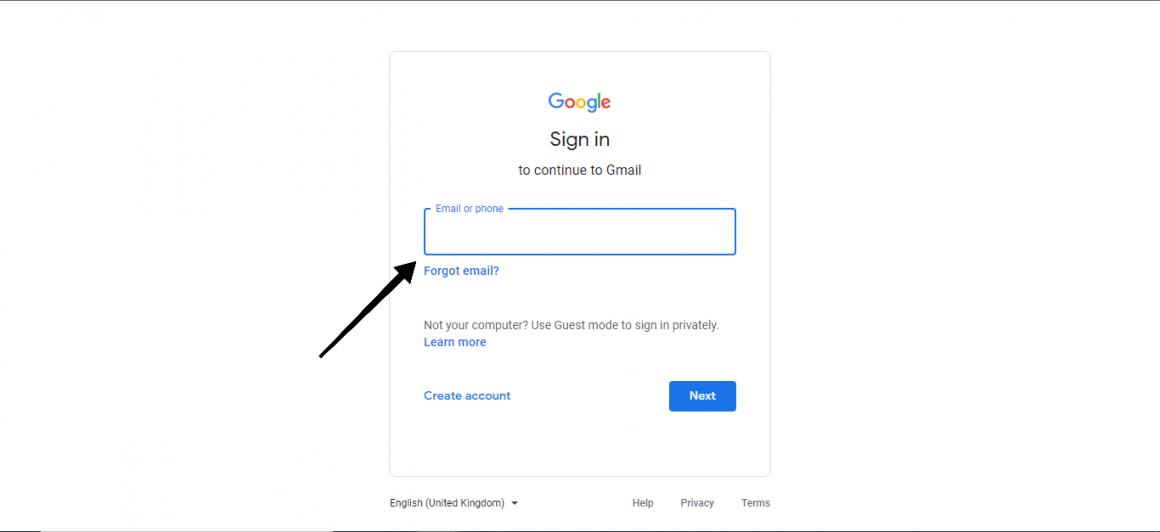 Once you sign in, you will be directed to your inbox. As you can see here, your emails are sorted automatically into three basic categories. You can clear each category one by one.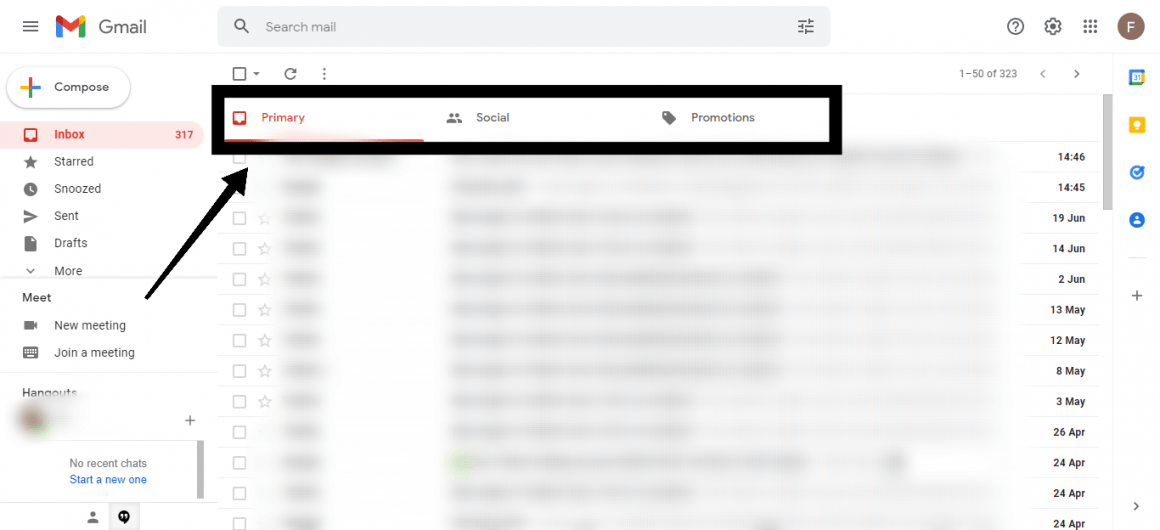 Let's say we start with promotions tab, as it's the least wanted. Click on it. All the promotion emails will be shown here. Now what you need to do is click on this tick box which will select all the emails.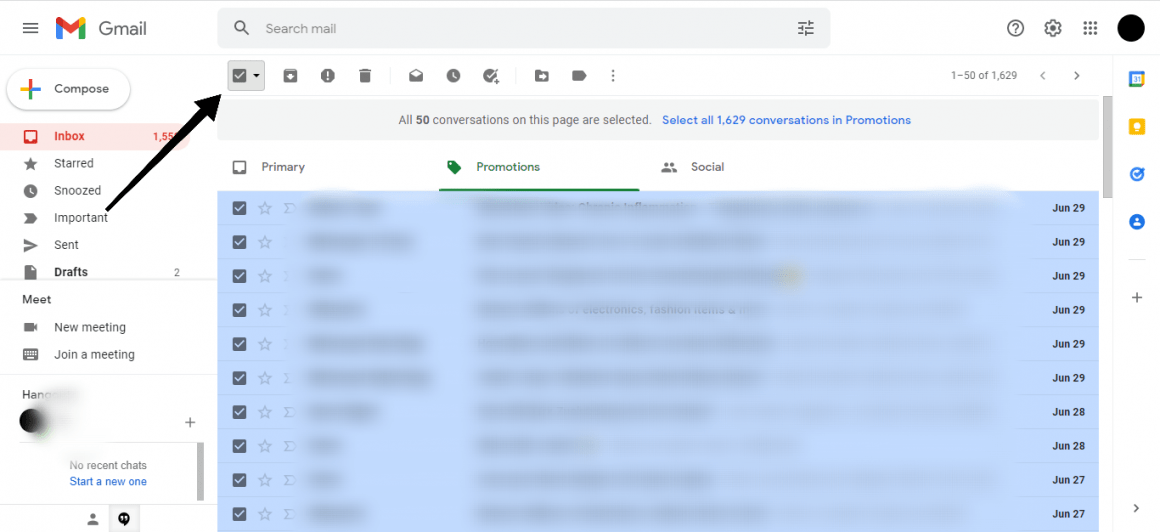 It might seem like all the emails have been selected, but that's not true. As you can see here, only the 50 conversations displayed are selected. In order to select all, you have to click on select all conversations as shown here.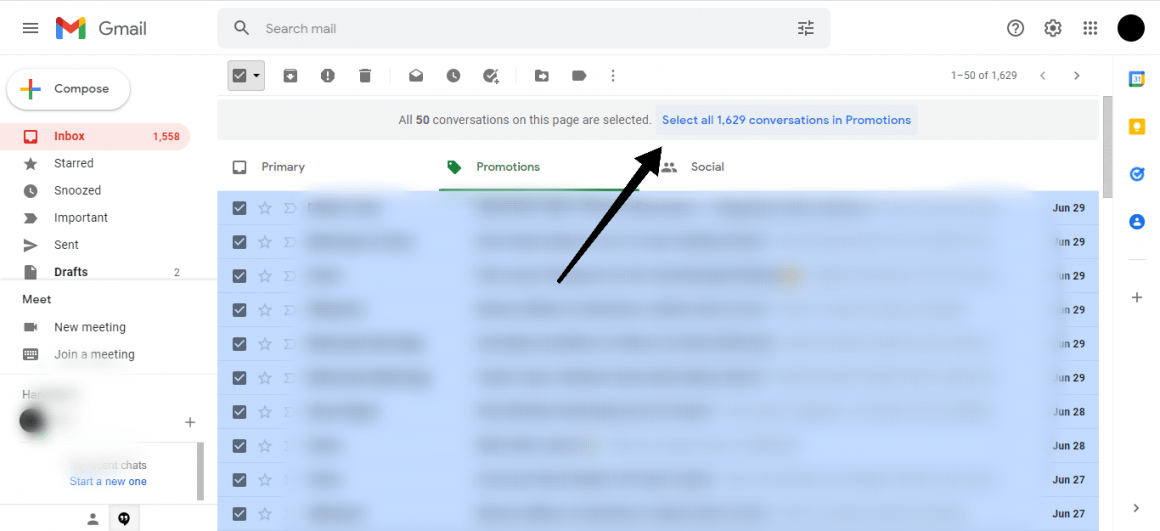 Now all the emails in promotions are selected. Click on the delete button to delete every email.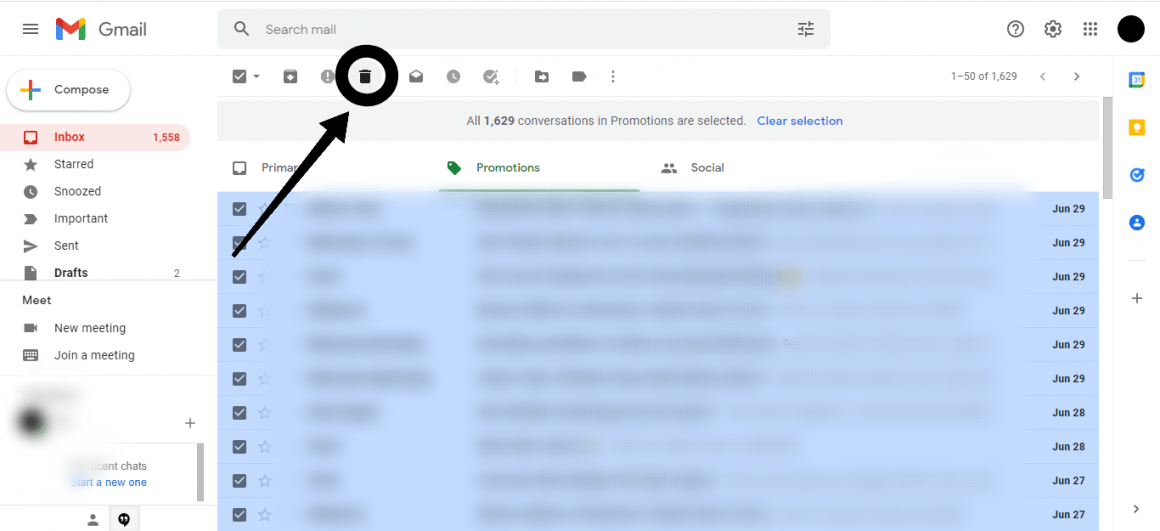 A pop up will come to confirm this bulk action. It might take a few seconds.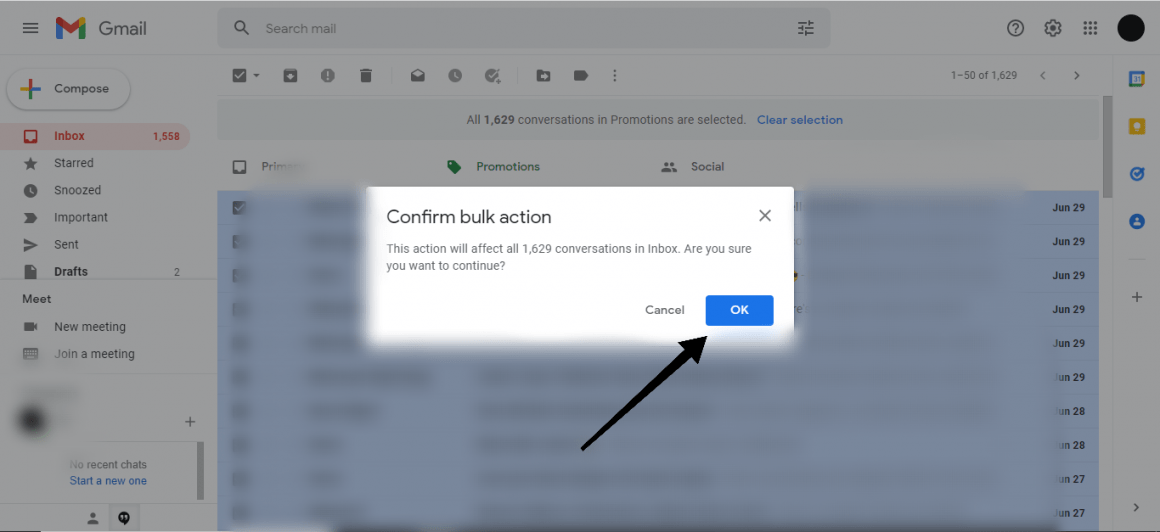 A notification like this will tell you that all of your emails are moved to the trash, where they are kept for almost 30 days before being deleted permanently.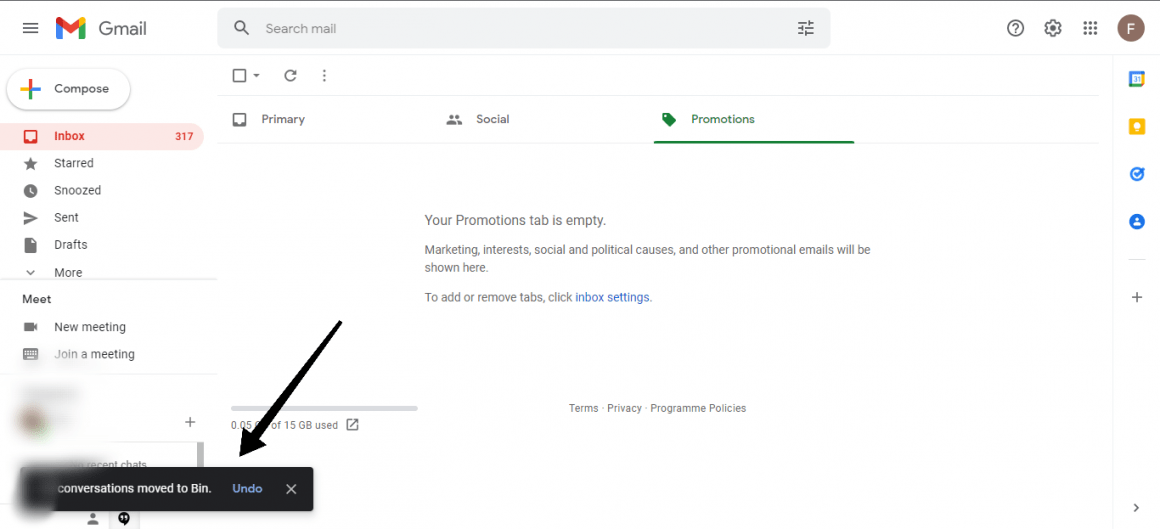 Now do the same thing for the remaining two categories. Then comes the turn of emptying the trash. In the search box, type "in:trash" and hit enter. All the email in the trash will appear. Click on empty trash now to delete each and everything.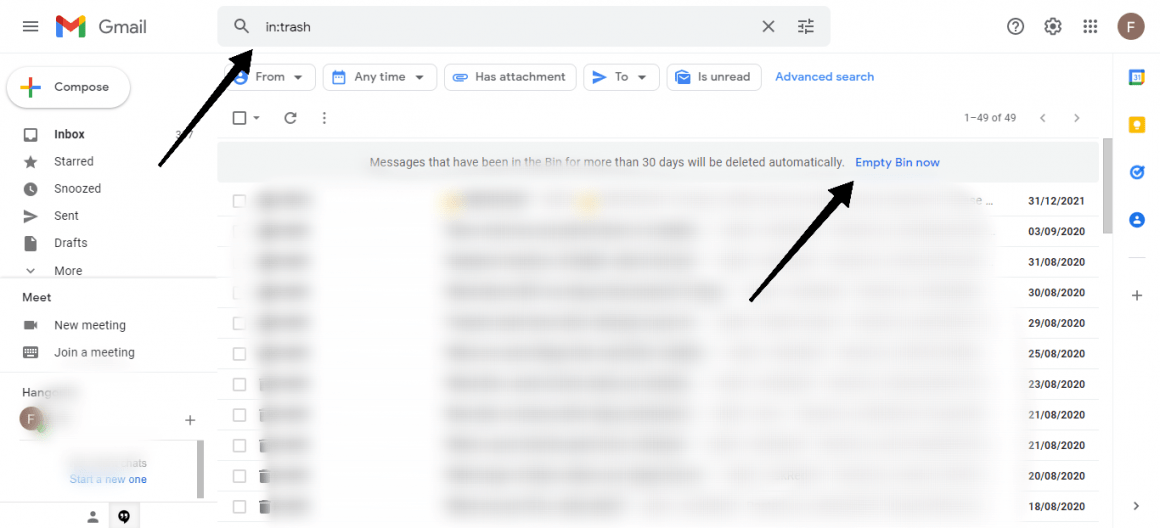 This is how to delete all emails in Gmail.
If you want to use the trick like above used for trash for deleting all emails, what you can do is type in the search box, "is:all". This will display each email. Click on select all conversations and then delete like explained above. This is followed by clearing the trash.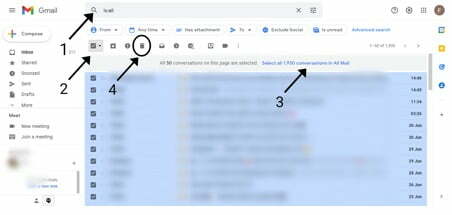 Summary
Using Gmail for work, school, recreation and other activities is the norm of the day which leads to a great number of emails which one might not want at all. Deleting all of it and clearing your inbox is a way to feel fresh and start new. Delete your emails in a few steps and you are good to go.