Like many other Google apps, Google Contacts has tons of features built into it that an average user can use conveniently. However, sometimes, users need special features not available in the in-house application. Here, Google allows third-party developers to create add-ons to enhance the functionality of the applications.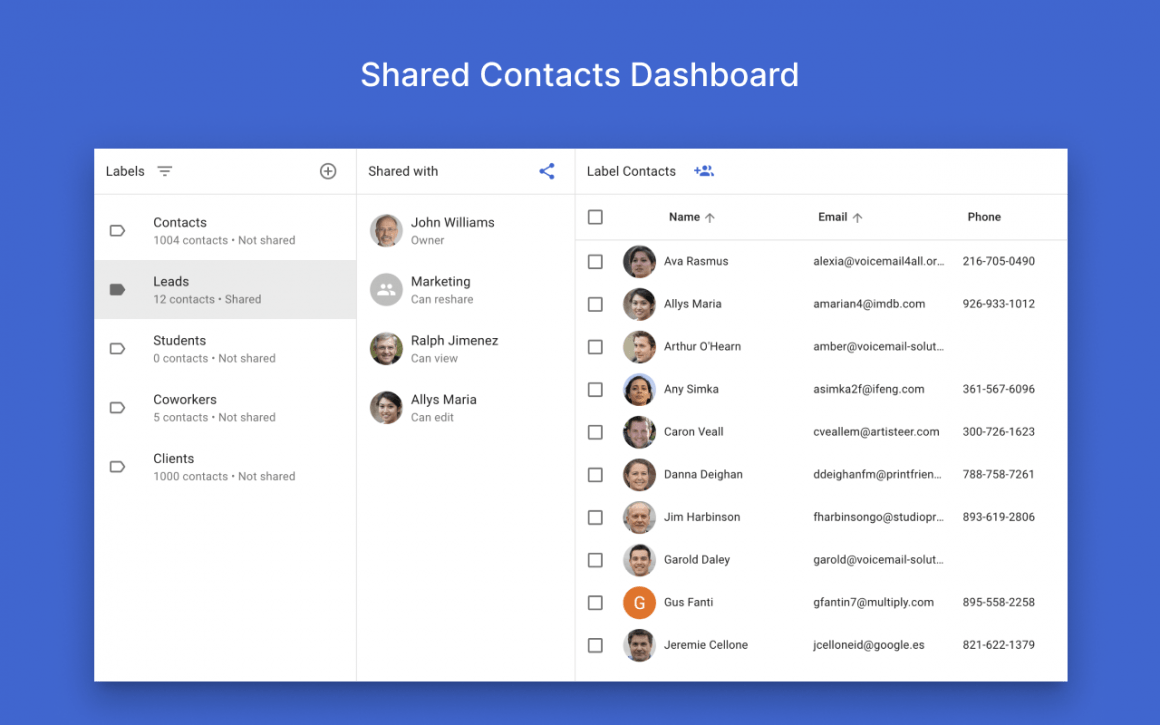 Shared Contacts Manager is one such add-on that allows organizations to centralize and share contacts while maintaining access control. It has hundreds of 5-star reviews and over 50,000 users.
Let's go over how to share contacts with the Shared Contacts Manager step by step:
Install Shared Contacts Manager
First, go to Google Workspace to install Shared Contacts Manager.
After clicking on the installation button, a new window will pop up. Now, confirm all necessary permissions.
PRO TIP

It's recommended to install the app domain-wide. Doing so will unlock many more features. This can be done only by the admin of your organization.
Then, you can open the app from the apps button (upper right corner) or by going to https://sharedcontacts.com/app directly.
Once finished with the installation, you will end up on a dashboard that will look something like this.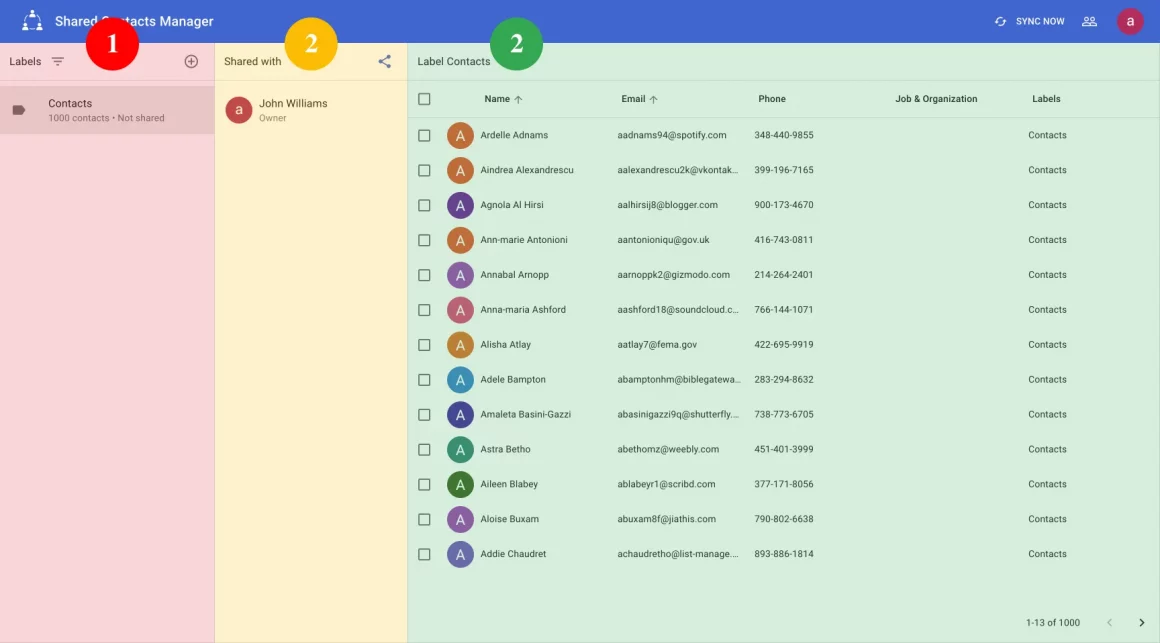 Labels (1): You can categorize contacts into different groups. These groups can be customers, vendors, people in different departments, etc.
Shared with (2): This column shows users and user groups that have access to that label.
Label Contacts (3): This column shows the contacts included in the label.
Create a Label
To share contacts, you first need to assign them a label.
To create a new label, click on the + sign in the Labels (1) column. A pop-up window will appear where you can enter the label name.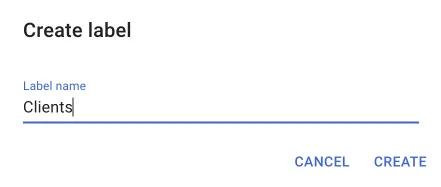 Click on "Create" to create a new label.
Share a label with different users and groups
Click on the 'share' button in front of the label name or the blue share icon in the Shared with (2) column. A label sharing pop-up window will appear.
Enter the email address of users you want to share contacts with.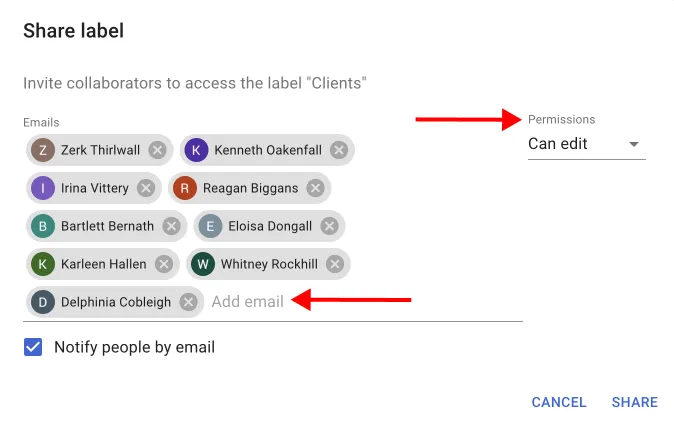 PRO TIP
If you install it across the whole domain by admin, you can select not only individual users but also domain user groups. This will allow sharing of the label with all users in that group at once.
Choose the desired access control in the Permissions drop-down.
It can be "View only ", "Can edit ", "Can delete "or "Can reshare ". All of the access levels are self-explanatory.
After clicking the Share button, the synching process will start. Depending on the number of contacts and users, this process may take up to 15 minutes to complete. You can close the window without waiting for the sync to complete.
PRO TIP
Shared Contacts Manager automatically resyncs all shared labels every 3 hours, ensuring all contacts are up to date.
Now you and your colleagues can access shared contacts from any device, wherever they are. Any software connected to a Google account now has access to shared contacts.
Video Tutorial
If you have any questions regarding sharing contacts inside the Google ecosystem, please don't hesitate to ask them in the comments below.