Email marketing effectiveness is significantly diminished if your email list is cluttered with incorrect or invalid email addresses. That's where email list verification comes into play. It helps you clean your list and improve deliverability, protect your sender reputation, reduce bounce rates, and increase open and click-through rates.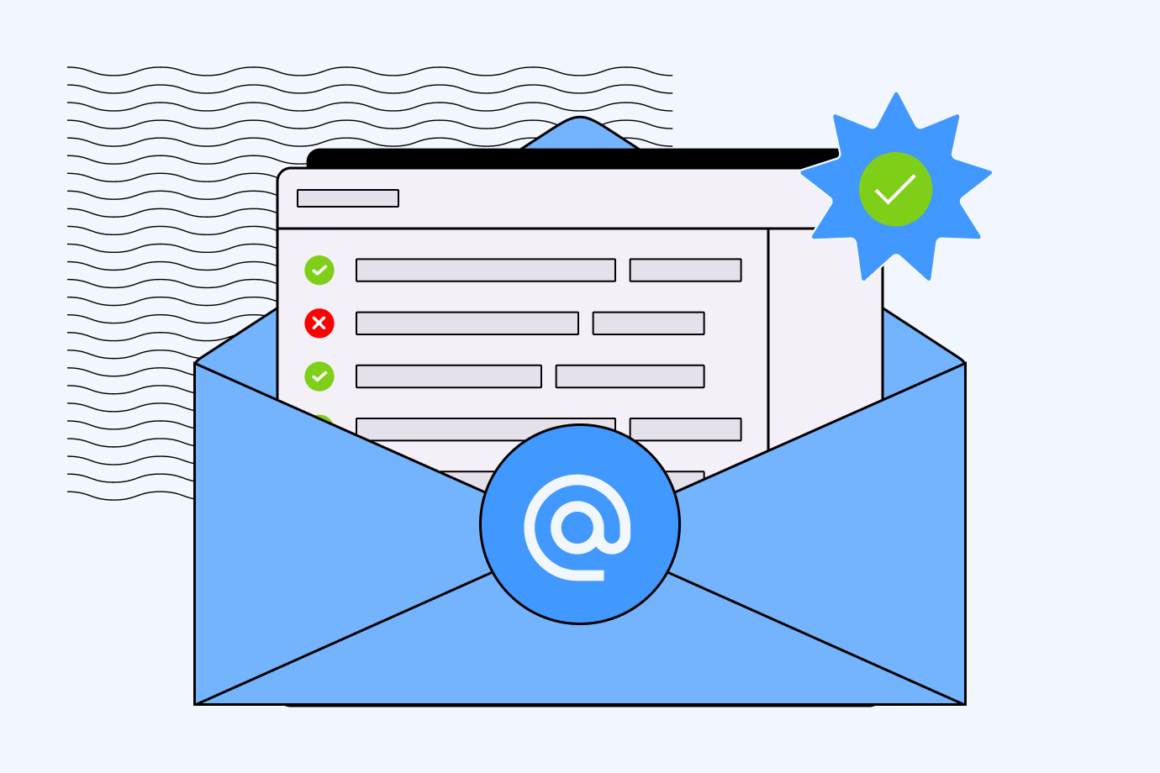 There are many email verification tools available that can help you clean your list, but they all require registration and managing a lot of files. Now it's possible to run email validation and verification directly from Google Sheets. It's more familiar, secure, and accurate than standalone tools.
Step 1
Go to the Email Verification page in the Google Workspace Marketplace and click Install. Select the account you want to install the app on and create a new Google Sheet.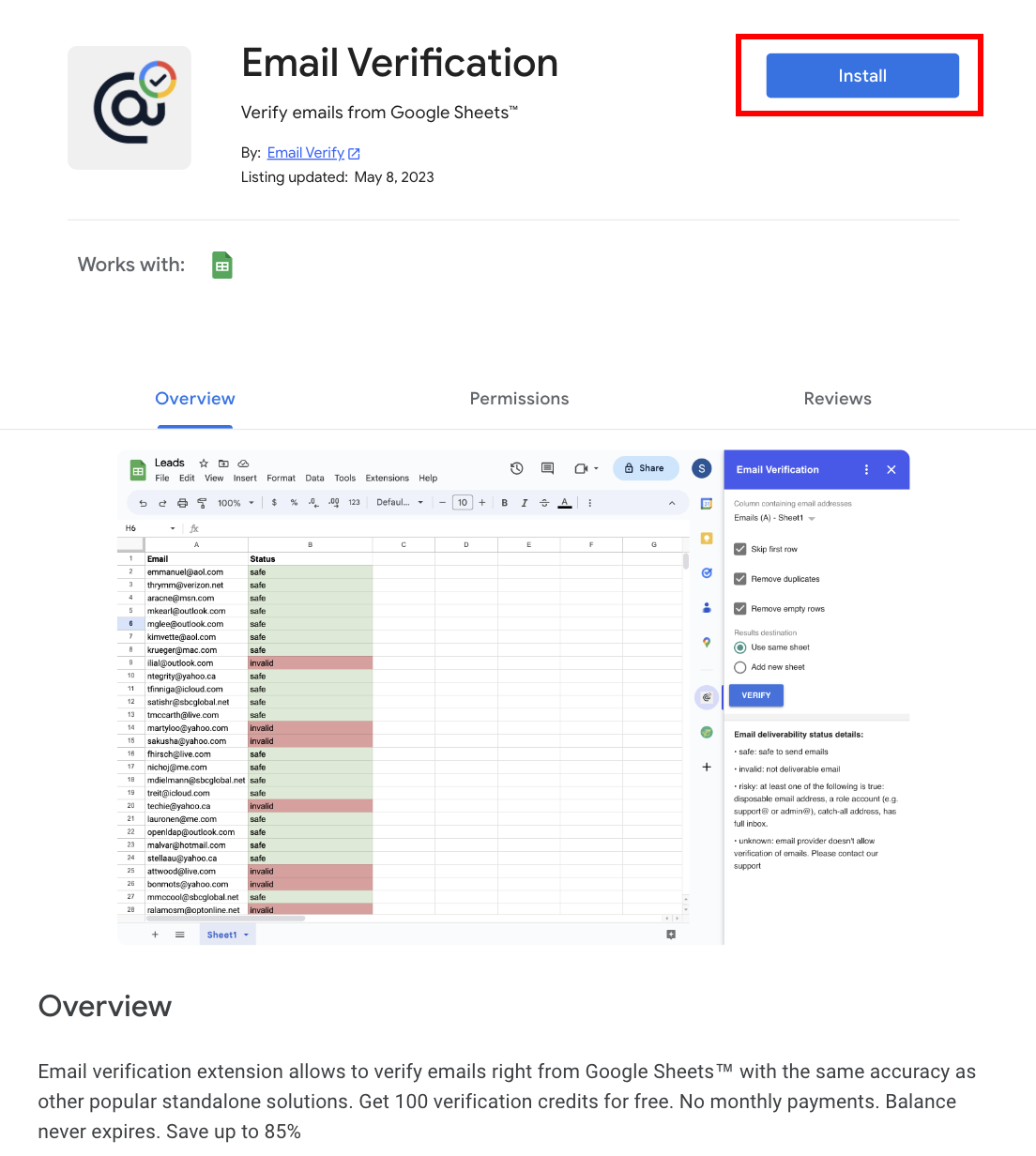 Step 2
Paste a list of emails you want to verify into the first column and click on the Verify button.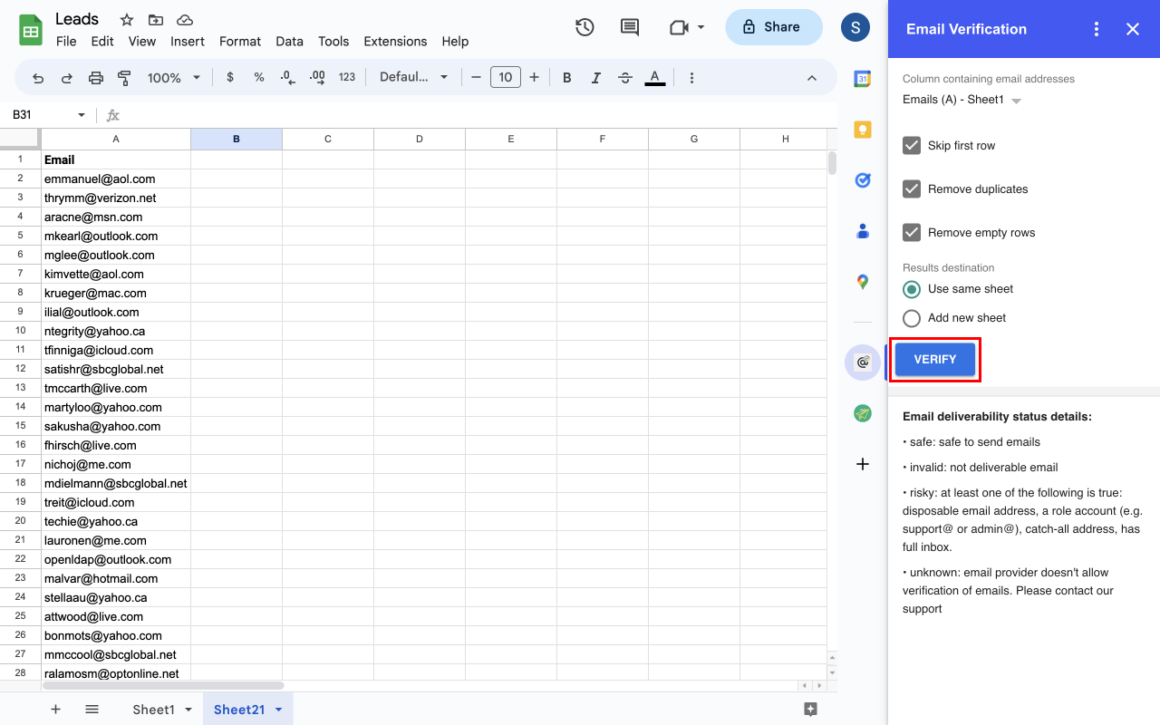 Step 3
Wait for the verification to be complete.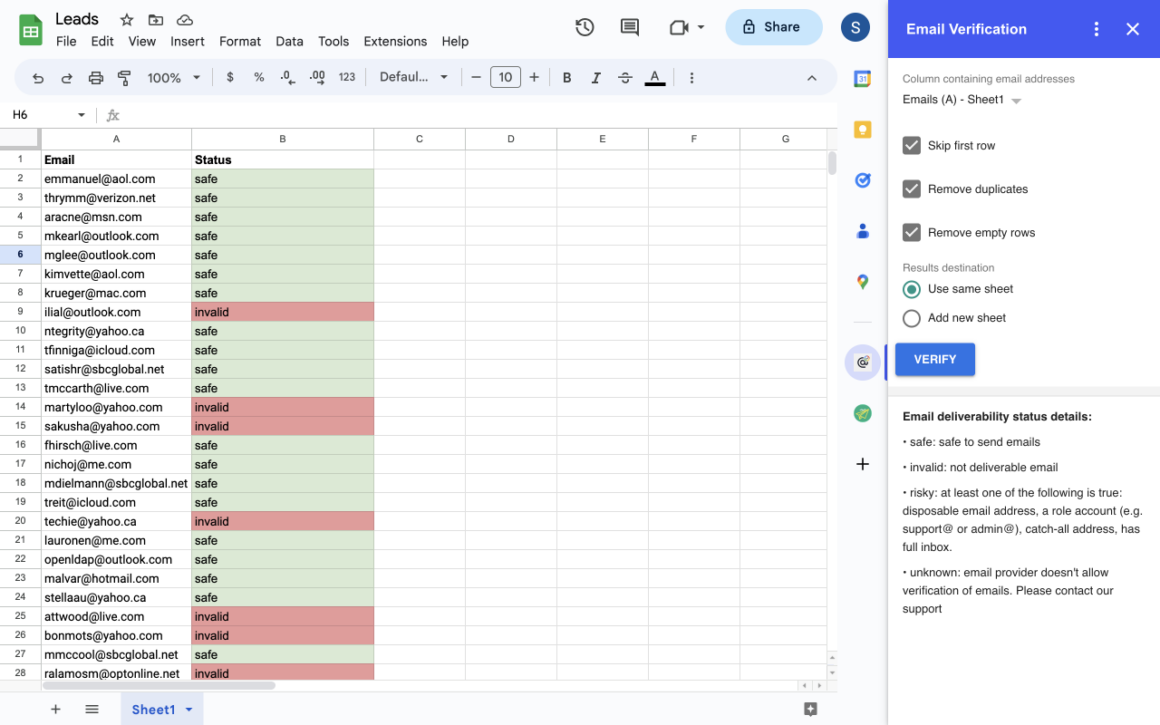 After the verification is complete, you will see a verification status next to each email. You should send your emails only to emails that have a safe status.
Email deliverability status details:
safe: safe to send emails
invalid: not deliverable email
risky: at least one of the following is true: disposable email address, a role account (e.g. support@ or admin@), catch-all address, has full inbox.
unknown: email provider doesn't allow verification of emails. Please contact our support
There are several options available to choose from before you start the verification process.
Skip first row: usually the first row is used as a header, so choose this option if you don't want to validate the first row of your sheet.
Remove duplicates: sometimes your list contains duplicates, so if you don't want to double-check the same emails, select this option to clean your list of duplicate emails.
Remove empty rows: in case the list contains empty rows, this will delete them.
Results destination: by default, the results will be written on the same sheet as your list, but you can choose to get them on a new one.