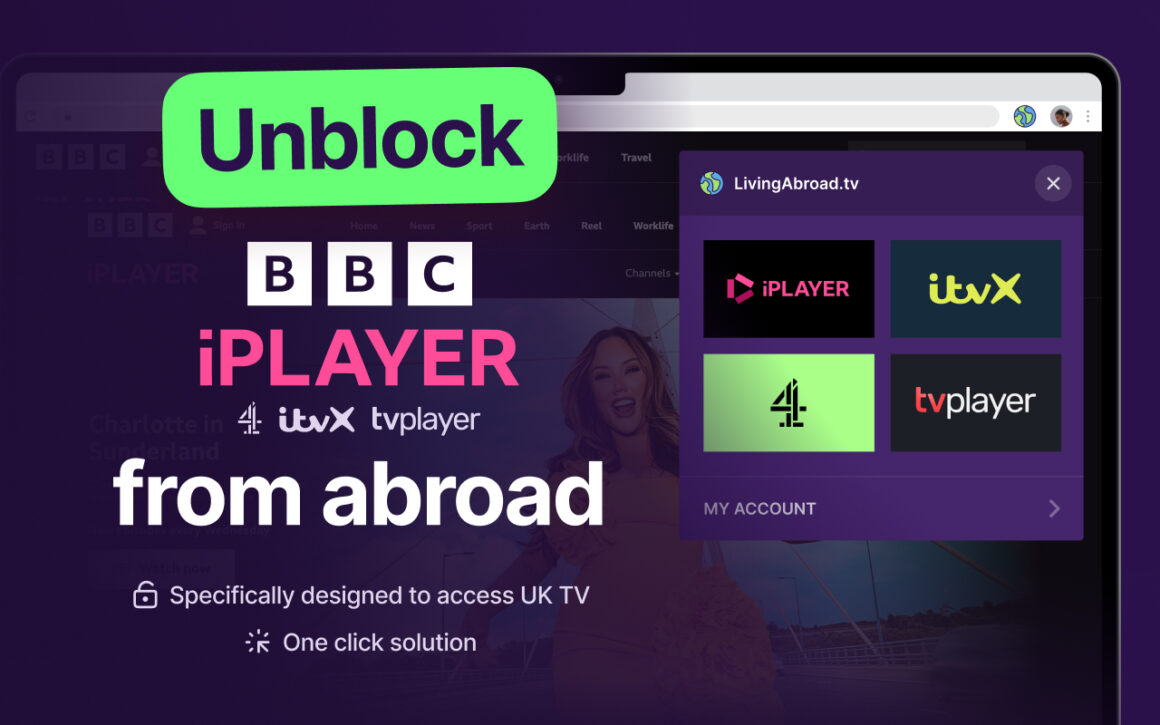 Follow these steps to start wathcing TV series on BBC iPlayer right away, no matter where you are:
Open the Chrome Browser.
Install the LivingAbroad extension.
Navigate to the BBC iPlayer website.
After completing the above steps and registering for BBC iPlayer, you will be able to watch BBC iPlayer instantly from any location. Enjoy your viewing experience!